ES 300D.5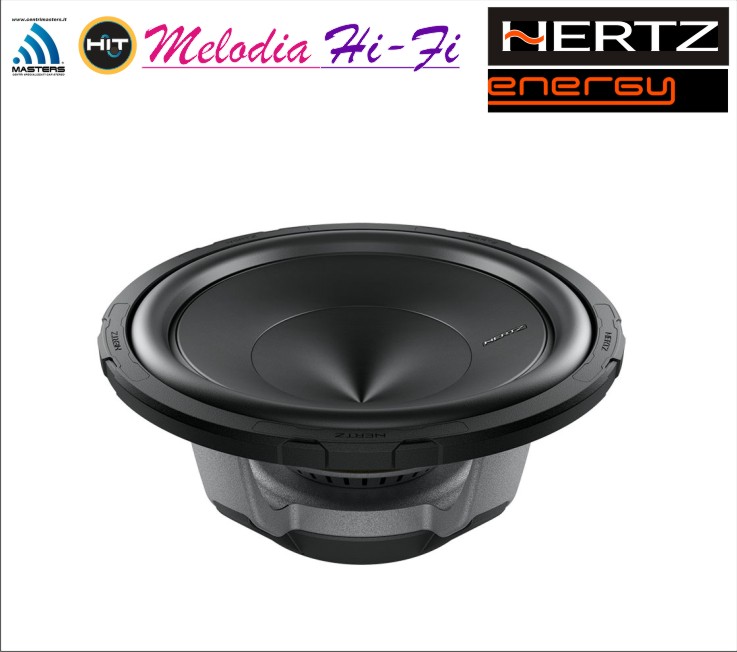 ES 300D.5
SKU :
Subwoofer 300mm 4+4Ohm
Brand : energy.HERTZ
ES 300D.5
Subwoofer
The Hertz Energy.5 ES 300D.5 car audio subwoofers offer a dynamic bass and are capable of outstanding SPL never achieved in this category of the market.
The introduction of the V-cone® technology had a big impact in the efficiency of the ES.5 subwoofers, also improving cone stiffness and reducing the weight of the moving assembly, allowing a higher strength voice coil for a higher peak power handling.
The implementation of the surround and spider geometry, as well as the selection of the materials used, contributed to achieving unmatched mechanical and thus acoustical linearity.
This, combined with a drastic reduction of the Vas, provides the ability to achieve high undistorted SPL output in even small enclosures.
The Hertz Energy.5 subwoofers are the perfect choice for solid, powerful bass in perfect harmony with improved vehicle integration.
read more
Accessories
ESG 300 GR
optional grile
Data table
| | |
| --- | --- |
| Size mm (in.) | 300 (12) |
| Power Handling - Peak W | 1050 |
| Power Handling - Continuous W | 350 |
| Impedance Ω | 4 + 4 |
| Frequency response Hz | 25 ÷ 250 |
| Sensitivity dB SPL | 93,5 |
| Voice coil Ø mm (in.) | 60 (2.4) |
| Xmax mm | 9 |
| X-mech mm (in.) | 14,7 (0.58) |
| Re Ω | 2 (parallel) |
| Fs Hz | 40 |
| Vas l | 44,7 |
| Qts | 0,75 |
| Qes | 0,82 |
| Qms | 9,28 |
| Spl dB | 93,5 |
Features
1. V-cone® technology with water-repellent paper membrane, for reduced
moving assembly mass and increased sensitivity.
2. Wide-wave spider profile, for high mechanical resistance against impulsive
stresses; its resin-bonded fibre ensures consistent electro-acoustic
parameters in time.
3. High density foam surround, for extreme mechanical and acoustical linearity,
even under high excursion.
4. Copper voice coil wound on aluminium former, combined with the spider
support cooling system and bottom plate vent holes, for outstanding thermal
capacity in power peaks.
5. Silver plated silicone shielded lead wires ending with tin-plated, high
current terminals, for high resistance against mechanical stress and low
contact resistance.
6. Dual voice coil configuration, to maximize the amplifier's achievable power
and improve connection versatility.
7. High magnetic permeability plates and large magnet, ensuring a constant
and even magnetic flux, for perfect low frequency control.
8. Butyl rubber gasket and magnet protective cover, provide ideal coupling to
the mounting surface, damping basket resonances.
Technologies
V-CONE®

The exponential profile gets very close to the perfect one, providing exceptional dispersion.

VERIFIED BY KLIPPEL

The Klippel quality control system is our guarantee to always produce a product entirely in compliance with the most challenging international standards.
| | |
| --- | --- |
| Dimension (L x W x H) | 0 x 0 x 0 |
| Weight | 0 |